There are two groups of people that will react differently to the title of this post. One will adamantly refute it, the other will cheerfully embrace it. In which group are you? If you are still reading this, I assume you are interested in what I have to say about it nevertheless.
First, we need to accept that the religious landscape of modern western societies, especially in the Americas, has grown and morphed dramatically. Spiritual groups, sects, cults, movements, philosophies, and worldviews abound in incredible numbers and diversity. This has given way to the pervasive conviction that there is no "one way" to God. In other words, that there is no specific way to connect with Him, and that having a good heart is all you need to go to heaven. Second, in order to validate my statement (the title), I must resort to scriptural references because it is not just a personal belief but a clear and irrefutable biblical teaching. And third, I realize the implication of this statement because Orthodox Christianity, which happens to be my faith, is based on the belief that Jesus is the ONLY way to God, i.e. salvation. So, I must also make clear that this post is not referring to the spiritual restoration that is necessary in order to experience a true personal relationship with God and inherit eternal life. With that said, the two groups I mentioned, in the beginning, will most likely end up switching sides.
In order to avoid a dissertation on the topic, I will go straight to the Bible verses that prove that no matter what path you take in life, you will ultimately end up in the presence of God.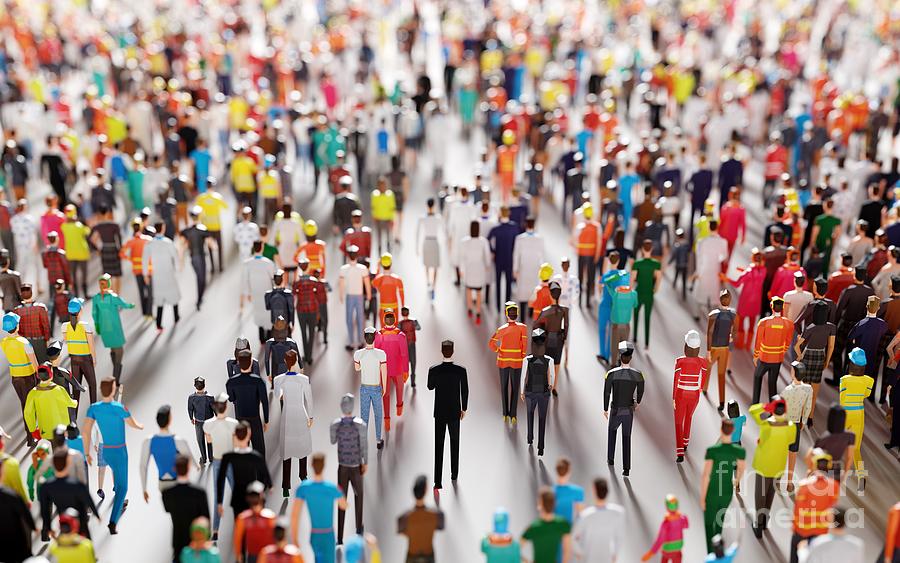 And as it is appointed for men to die once, but after this the judgment…
Hebrews 9:27
Scripture reveals that God is the Creator and that He is involved (present) in the procreation of all life.
In the beginning, God created the heavens and the earth.

Genesis 1:1
In his hand is the life of every creature and the breath of all mankind.

Job 12:10
What will I do when God rises to judge? How will I answer when called to account? Did not He who made me in the womb also make them? Did not the same One form us in the womb?

Job 31:15
For you created my inmost being; you knit me together in my mother's womb.

Psalm 139:13
It also reveals that the same God who initiates life is also the One who will bring all things to an end. Not only the present world systems but also all life as we know it.
But the day of the Lord will come like a thief, and then the heavens will pass away with a roar, and the heavenly bodies will be burned up and dissolved, and the earth and the works that are done on it will be exposed.

2 Peter 3:10
But by the same word the heavens and earth that now exist are stored up for fire, being kept until the day of judgment and destruction of the ungodly.

2 Peter 3:10
Then I saw a new heaven and a new earth, for the first heaven and the first earth had passed away, and the sea was no more.

Revelation 21:1
The Book of Revelations tells us that the events that will usher in a total redemption of all creation will include a judgment for Christians and non-Christians alike. Every soul will have to give an account for their life on earth. This means that eventually, we will all stand in the presence of God. And while some will proceed to enjoy eternal life with Him, others will end up separated from Him for all eternity. As terrible, merciless, and even "unfair" as this may sound to many, the truth is that justice and righteousness demand both rewards and consequences. It is a concept that has ruled over the natural and secular world since the beginning of time. So, why wouldn't it rule over the spiritual world as well?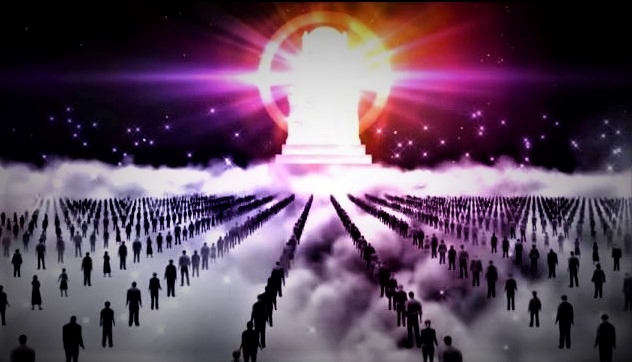 So, as you can see, when I said that all roads lead to God, I was not referring to salvation or to having a personal relationship with Him. For that, there IS only one way, one path, one road, namely Jesus. Believing in God does not necessarily mean one actually knows Him or is known by Him (intimately). Nor does it automatically make one a child of God and a candidate for heaven. Sin is what keeps us separated from a holy God. Spiritual redemption is the only thing that can remove that sin and bring us back to Him. And, that redemption can only be obtained through faith in the shed blood of Christ.
For there is one God, and there is one mediator between God and men, the man Christ Jesus.

1 Timothy 2:5
Yet to all who did receive him [Jesus], to those who believed in his name, he gave the right to become children of God

John 1:12
In Him we have redemption through His blood, the forgiveness of our trespasses, according to the riches of His grace.

Ephesians 1:7
No matter how much good we do, how religious we are, or that we even believe in God while journeying through life, if we are not traveling on the Gospel road our path will only lead us to a temporary stay in His presence. The end of our soul's journey will either be in an eternal heaven or in an eternal hell (Matthew 25:46). We must choose where we will be by accepting or rejecting the sacrifice of Christ on our behalf, and we must make that choice before our physical lives on this earth come to an end. After death, there will no longer be any choices and our fate is to stand before the throne of God, where everything will be open before Him.
The Bible proves to us that following Jesus in this lifetime is the only way to spend eternity with God in the life hereafter. And for that, we must confess our sins, ask for forgiveness, and live in obedience to his Word. Christ gave up His life so that we could have this opportunity. If you haven't already, accept Him into your heart today. Remember, all paths do lead to God in the end, but only one leads to eternal life with Him in glory. That path is known as, the way of the cross.