But examine everything carefully; hold fast to that which is good;
1 Thessalonians 5:21
Let's be honest. How many of us exercise due diligence to determine whether or not what we are listening to or reading is true, especially when it concerns spiritual/biblical matters?
There is no doubt that we live in a world dominated by technology and social media, but do we truly realize the extent of their power? The magnitude of their influence can be measured by the success of their thought-reforming and brainwashing tactics. We have been unconsciously conditioned to initially accept all headlines as truth and all public commentaries as facts. As funny as it may sound, there are still many who ignorantly believe articles published by satirical news websites such as, The Onion, Babylon Bee, and SNN, among others. Shame on anyone who blindly accepts everything communicated to them at face value without verifying it through some form of research! Quite frankly, even I have been guilty of that at times.
By now, you must be familiar with the term, fact-checking. Although it may seem like a fairly new concept/process, it can be traced back as early as 1938 when TIME magazine ran an ad which claimed it had increased, "its researchers and fact-checkers from ten to twenty-two."1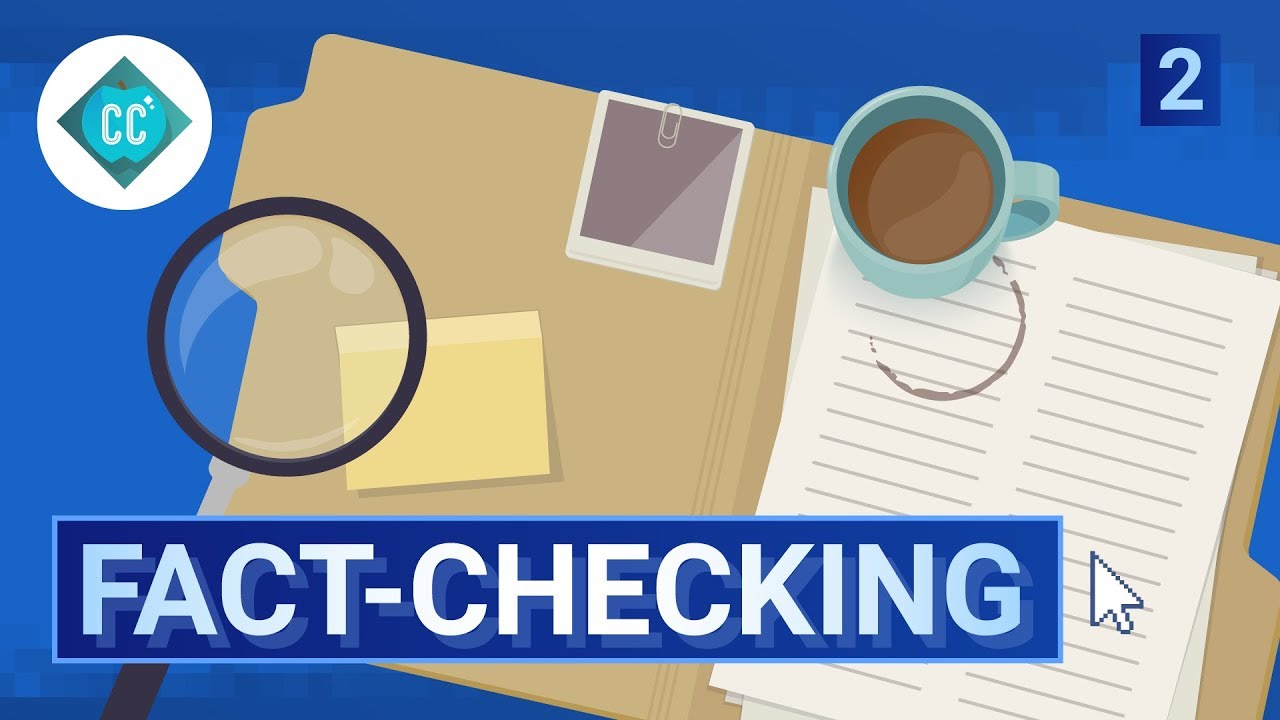 Cankerous politics have spread among social media and the news industry as quickly, if not more so than, the current pandemic! As a result, there has been an increase in the number of fact-checking websites around the world. A quick search will yield over a dozen in the U.S. alone. Still, I believe we need a whole lot more fact-checkers, in the church that is!
Consider this, it is estimated that over half the earth's population (56.6%) use the internet.2 That is 4.48 billion people being bombarded with information and infomercials. According to the latest survey, there are approximately 2.3 billion professed Christians in the world.3 We can safely concluded that at least half of them are among the world-wide-web surfers. And I wonder, how many of them actually do some form of fact-checking. I also wonder, how can one fact check the fact-checkers?!
When it comes to spiritual matters, the church needs to fact-check everything they read and hear, especially during these tumultuous times. Diseases, natural disasters, immorality, and antireligion are clearly on the rise. This means that self-proclaimed prophets, doomsday messengers, charlatans, and Christofascists are also popping up everywhere. For this very reason, we need to be more skeptical, alert, and discerning. That means that we need to be doing our homework (fact-checking)! I am not saying that we have to automatically distrust every Christian speech, publication, or organization. What I am suggesting is that we need to become well-versed in the holy Scriptures to avoid the deception of misinformation.
See to it that no one takes you captive through philosophy and empty deception, according to the tradition of men, according to the elementary principles of the world, rather than according to Christ.

Colossians 2:8
For thus says the Lord of hosts, the God of Israel, 'Do not let your prophets who are in your midst and your diviners deceive you, and do not listen to the dreams which they dream.

Jeremiah 29:8
It is said that the best way to detect counterfeit money is to be familiar with what real currency looks like. This suggests taking time to scrutinize and prove (pay close attention, study, memorize, and compare) the real thing first. So, In order to identify erroneous biblical teachings, we must first becme familiar with…THE BIBLE!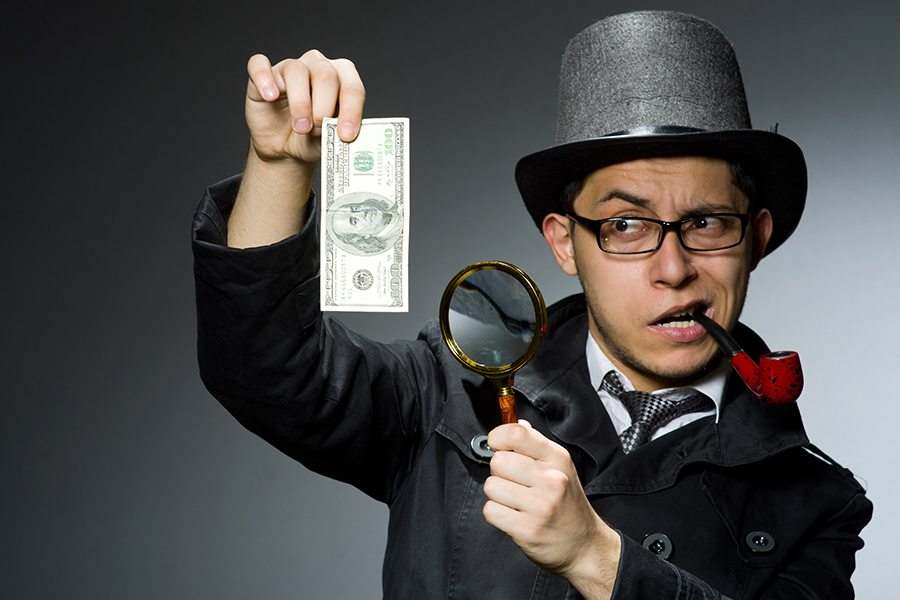 In Paul's second letter to the Corinthian church, he reminds Christians that we live by faith, not by sight (2 Corinthians 5:7). That's because faith is what gives life to every word and promise from God. But this faith is by no means blind. It is a fact-checked faith based on the experiential knowledge of God's nature and character, which is evident in all of creation and in the lives of those who have been transformed by the power of the Gospel.
For since the creation of the world God's invisible qualities—his eternal power and divine nature—have been clearly seen, being understood from what has been made, so that people are without excuse.

Romans 1:20
Therefore, if anyone is in Christ, he is a new creation. The old has passed away; behold, the new has come.

2 Corinthians 5:17
This same faith is what should give every true follower of Christ the desire to grow spiritually. But spiritual growth does not happen automatically by simply hearing and reading, or beleiving, for that matter. It requires one to take time to study, meditate on, and apply the Word of God regularly. Paul commended the church at Berea because they searched the Scriptures DAILY to see if what He was preaching was true.
Be on your guard so that you are not carried away by the error of unscrupulous people and lose your own firm commitment, but grow in the grace and knowledge of our Lord and Savior Jesus Christ.

2 Peter 3:17,18
Now these Jews were more noble than those in Thessalonica; they received the word with all eagerness, examining the Scriptures daily to see if these things were so.

Acts 17:11
Without a doubt, we are living in pre-apocalyptic days. The ever-increasing wickedness in the world is creating greater emptiness in the soul of the unsaved. It is, therefore, the perfect time for mature Christians to faithfully and tenaciously share the soul-saving love of God with them (verbally and tangibly). That is the only thing that can fill the expanding void in their pleasure-seeking hearts [Read: The Missing Piece]. Unfortunately, that same evil is also creeping into and crippling the church. Believers are either conforming to the world ideals, succumbing to fear, or being easily swayed by deception. And worse yet, they are depending more on inspirational memes and motivational speakers to encourage them than on God. This only proves that they have failed to ground themselves in His Word. As a result, they are unable to fact-check what they are receiving and they cannot experience the peace and assurance that only comes from KNOWING God, not just knowing ABOUT Him.
Identifying oneself as a Christian is clearly different from being a devout FOLLOWER of Jesus, which includes rightly dividing, i.e. accurately handling, the word of truth (2 Timothy 2:15). Even though Christianity is the world's largest religion, a spiritual winnowing would prove otherwise. First world Christianity leaves a lot to be desired. Church attendance, discipleship, and evangelism are in a continuous decline. And yes, we can factor in the Pandemic, but that is not the main reason. It is simply because it's another fulfillment of prophetic scriptures.
Because of the increase of wickedness, the love of most will grow cold,

Matthew 24:12
Now the Spirit expressly says that in later times some will depart from the faith by devoting themselves to deceitful spirits and teachings of demons,
1 Timothy 4:1
You therefore, beloved, knowing this beforehand, take care that you are not carried away with the error of lawless people and lose your own stability.
2 Peter 3:17
So, what then? Like I said before, we need more fact-checkers in the church. In fact, every true Christian needs to exercise fact-checking! The only way to strengthen our faith, resist the enemy's attack, and avoid deception, is to COMMIT to "searching" the Scriptures and developing a more intimate relationship with our heavenly Father. Believing in Jesus is not enough. Secular historians, members of false religions, and even demons believe in Him. We need to sincerely follow, obey, and trust Him with our very lives. But in order to do that, we must become more familiar with Him and His Word, which by the way, is the best fact-checker when it comes to matters of the soul. Are you a fact-checker for the truth of God? If not, start delving!
Sanctify them by the truth; your word is truth.

John 17:17
RELATED LINKS