Jesus answered them, "Truly, truly, I say to you, you are seeking me, not because you saw signs, but because you ate your fill of the loaves." – John 6:26
Unfortunately, the faith that many proclaim to have in Jesus is limited, obscured, and misguided due to their lack of spiritual discipline. That is why they have an erroneous understanding of who Christ is and are gullible enough to believe all sorts of superstitious, sectarian, and even cultic teachings. They do not understand that there is a stark difference between personally knowing Jesus and just knowing about Him. [Read my previous post titled, "Are you a Believer or a Christian."]
A common misconception about Christ among those who do not carefully study His word is that the reward for being His "follower" is having authority to claim physical blessings. This unscriptural theology teaches that you can receive whatever you want (name it and claim it) in Jesus' name. However, nowhere in Scripture do we read of God promising to provide all our wants, but rather to supply all of our needs. That's because most often than not, our wants and needs are different and do not render the same spiritual benefits. 
"And my God will supply every need of yours according to his riches in glory in Christ Jesus." – Philippians 4:19

"And God is able to make all grace abound to you, so that in all things, at all times, having all that you need, you will abound in every good work." – 2 Corinthians 9:8
A popular Scriptural verse that is often taken out of context and misinterpreted is found in Psalm 37:4.  It is a favorite among Prosperity Gospel preachers who manipulate the selfish and greedy desires of human nature.
"Delight yourself in the

Lord

,

and he will give you the desires of your heart." – Psalm 37:4
Delighting yourself in the Lord requires more than just being happy with going to church, giving an offering (sowing a seed), reading a few Bible verses and/or devotions, or performing a number of religious rituals. To take real pleasure in God you must truly love, obey, and selflessly serve Him, daily. As a result, it is He who places in your heart desires that align with His will. And when Gods' desires become your desires, you can rest assured that you will be at peace and completely satisfied no matter the challenges you may be facing.
If you are a Baby Boomer, chances are you remember Cracker Jack. Besides living up to its slogan, "The more you eat the more you want," this popular snack was better known for being packaged with a prize inside. A prize that no matter how cheap, it was like finding a diamond ring or a golden egg. I am sure I am not the only one who shook the box until the red-striped envelope appeared at the top before actually eating the caramel-covered popped kernels.
And how about Captain Crunch, or any other toy containing cereal for that matter.  How many of you remember going to the supermarket with mom and looking at every cereal box before choosing the one with the best toy featured on the front panel? Somehow I doubt I was the only one who couldn't wait to get home to have some cereal, er, to open the box and dig out the prize. If it wasn't that most of these cereals were loaded with sugar I would say that I only asked for them for the toys. That is why I always lamented the fact that the mini cereal boxes, which mom opted to buy at times, did not come with a prize inside!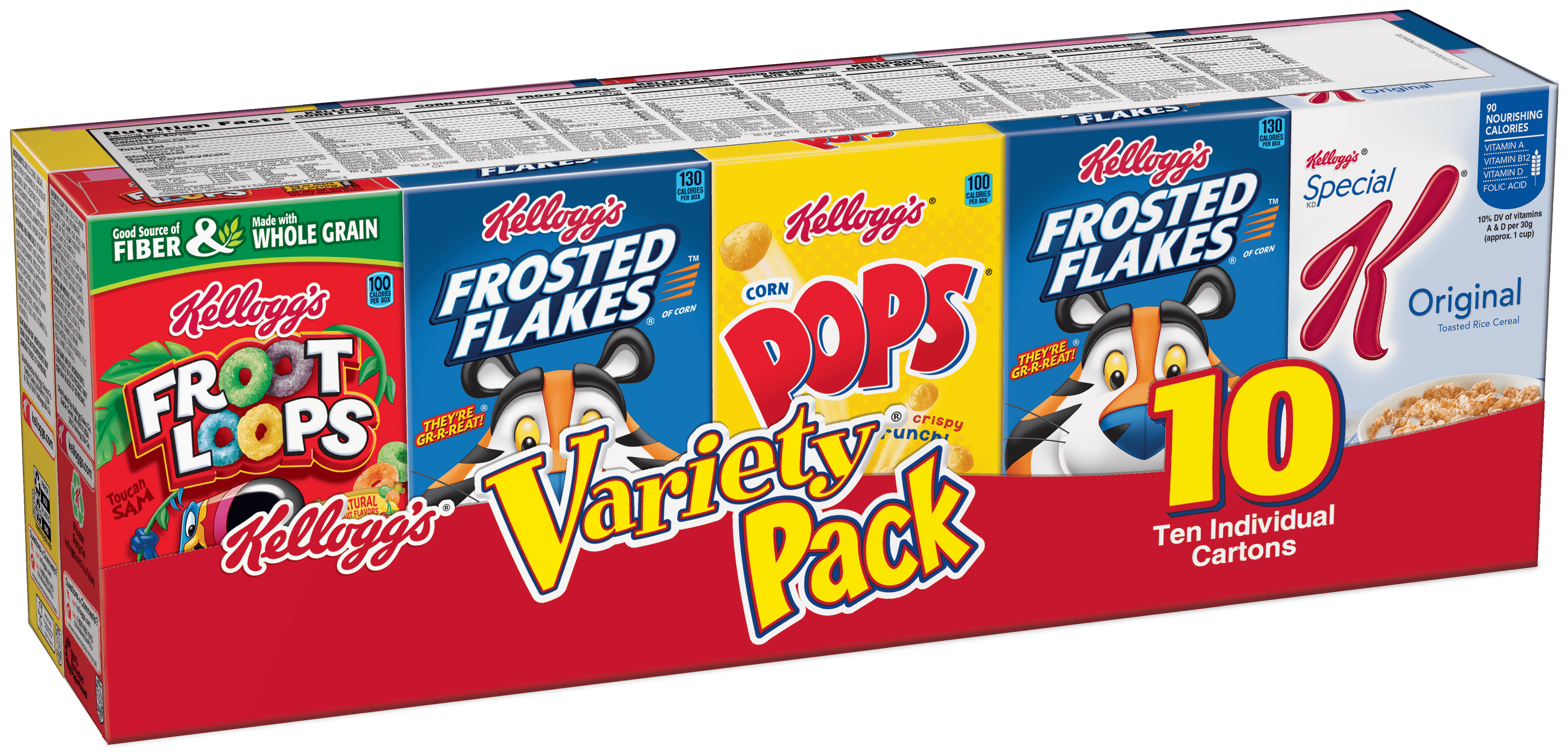 Sadly, Cracker Jack and Captain Crunch remind me of how some people still view Jesus today. They seek Him for the same reasons that some of His followers did when He lived among them. They are more interested in what they can get materially (the prize) than the actual spiritual benefit of developing a personal relationship with Him. They only come to Him when they have a physical/emotional need or when they want Him to satisfy a material want. Then they have the audacity to question His faithfulness and even their own "faith" when they do not receive the desires of their selfish hearts. Once again proving their negligent approach to Scriptures.
"When you ask, you do not receive, because you ask with wrong motives, that you may spend what you get on your pleasures." – James 4:3
For the record, I am not suggesting that God's blessings are only spiritual. After all, he did create the natural world for our enjoyment. He also gifted mankind with knowledge and talents that can be used to build things that add comfort and pleasure to life. God's blessings come in many shapes and forms. He touches people's hearts so they can help and encourage one another. He established the law of sowing and reaping. And yes, He still supernaturally heals, restores, provides, protects, and graciously gifts us with the things that truly matter the most.
"For the 

Lord

 God is a sun and shield: the 

Lord

will give grace and glory: no good thing will he withhold from them that walk uprightly." –

Psalm 84:11
God does reward, but his rewards (blessings) are not hidden nor are they of trivial value like those found inside a snack or cereal box. On the contrary, they are of unfathomable worth, are clearly revealed throughout Scriptures, and are available to all whose hearts are truly set on Him. That is why our main desire and tireless pursuit should be to draw closer to God (through Jesus Christ) and spend time in His presence [Read At The Feet of Jesus].
""However, as it is written: What no eye has seen, what no ear has heard, and what no human mind has conceived — the things God has prepared for those who love him." – 1 Corinthians 2:9
God's Word is filled with not just one but thousands of promises (prizes) for those who wholeheartedly seek after Him. And guess what, you do not have to shake the Bible to find them. Nor do you have to wait until you are in need in order to receive them. You just need to have true faith and genuinely and committedly seek His will for your life.
"Now without faith it is impossible to please God, for whoever comes to him must believe that he exists and that he rewards those who diligently search for him." – Hebrews 11:6
So how about drawing closer to God this year, especiall after all we have had to endure as a result of the pandemic? You'll be amazed at the rewards of digging deeper into His word and living in obedience to it. I guarantee you will find peace and strenght in the midst of every challenge. I pray that the Lord would give you such a desire and that you commit to growing spiritually. If you agree with my prayer, just say, Amen!
Did You  Know?
Jim Davis, an avid collector, owns an enormous collection of Cracker Jack prizes that were included inside every box of Cracker Jack popcorn and peanuts since the early twentieth century. Read more about it HERE.